I am fully qualified to work as an online psychotherapist.
Please beware of working online with therapists who have no such training.
It can be very problematic – even hazardous – to do so.
__________________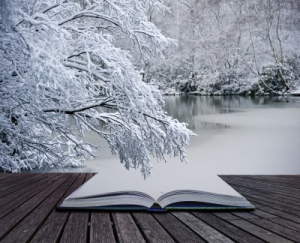 Psychotherapy has traditionally been done face-to-face (F2F).
However, this has excluded many people – for example, people who can't get to a therapy centre,
or who need flexible session times or who find sitting F2F with a therapist too daunting or difficult.
And ways of communicating have changed radically.
People are much happier living their lives in a digital world, finding a freedom and an authenticity there.
So, online therapy has developed.
It's not the same as F2F therapy – it is a different expression of psychotherapy.
But it has the same intention, the same roots and addresses many of the same issues.
How people live in the world may change; human beings don't.
Online psychotherapy is exciting, liberating and imaginative.
People can more easily enter into their inner world to look at what troubles them
and can be more creative in responding to it.
For the therapist, the unfolding therapy is much more in the hands of the client
– but the same wisdom and skills can be brought to bear on the problems that have been brought.
__________________
There are several ways of working online: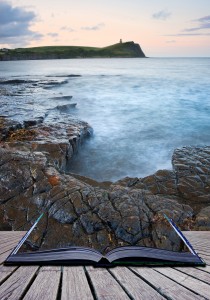 • By a week-to-week email exchange;
• By live sessions – either:
• Video-conferencing (often called, 'Skype' – though I use a more secure system);
• By online 'chat' (by text);
• By audio-link (or phone).
I am very happy to work in whichever way suits you best; please let me know which you prefer and we can take it from there.
I normally suggest that we start with 10 sessions and see how it goes. We can end at that point or agree further sessions.

Email exchange
This can be a really rich way of working. It allows you (and I) to choose a time when it feels right to put something down in writing.
And time to go back to it before sending it.
It also allows you to keep a record of our conversation, to think about it further, later on.
I use a very secure system called, "Hushmail".
If you do not wish to use Hushmail, we can work with password-protected documents attached to emails.
We arrange to exchange emails – you sending me one by a particular time of the week.
You can prepare this as and when you like – but it is best to keep it to about 1000 words max.
When I get your email, I will set aside the traditional '50 minute hour' to read carefully what you have written, think about it
– and prepare something to send back to you.
I will respond by a set time a couple of days later; normally this becomes a weekly rhythm.
It is important that you can keep the emails private – for the good of both of us.
Please note that I trust you not to share this with other people or on social media;
I retain intellectual copyright of everything I send.
And, for clarity, 'administrative' emails (about dates. times, cancellations) are not charged.

Video-conferencing 
In some ways this most closely resembles traditional F2F therapy.
We are able to 'be together' – in the same moment, if not in the same physical space.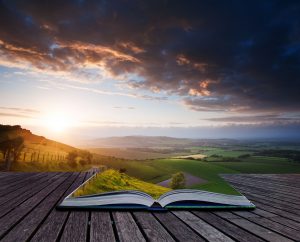 To ensure our time is confidential, I use either a system called "Zoom" or one called "VSee".
You will need a video cam (or a tablet camera) so that we can see each other.
We will fix a regular time to speak – a time when we can both have total privacy – and the session will last for the traditional 50 minutes.
Before the session, using Zoom, I will email you a link; click on it and we will be able to talk.
*Please note: I will not use Skype, as I do not believe it is secure.
Text-based 'live chat'
This is somewhere between email exchanges and video-conferencing.
Sometimes people find it hard to see and be seen in therapy;
text-based therapy allows us to converse in real time, without that difficulty.
We would agree a time to meet, before which I would send you a secure link to a Zoom chat room.
We then converse by text, one to another, for the 50-minute hour.
It is possible to keep a record of the session and reflect on it later.
However, the same issue of safety and security arise: it is important to keep the material private – password-protected.
It must not be shared with anyone else – or on social media
and I retain intellectual copyright of all that I send.
__________
Before we begin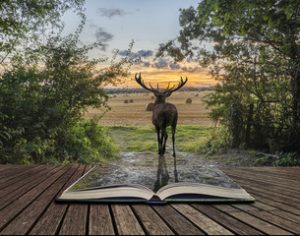 I like to meet with you online for up to an hour (for which there is no charge).
This will be by web-cam (or at least by live text-chat) – however we work afterwards.
This allows us to:
Outline what it is which troubles you;
See if I am the right person to be of help to you;
Check out if you feel comfortable working with me.
I will then email you with the outline of how we will work.
Technology can be a mixed blessing.
It is important for both our sakes that we keep the therapy confidential.
That written material is encrypted; or that other people cannot overhear a conversation.
Occasionally, technology fails;
if it does, I will try hard to get in contact with you, using the phone number(s) that you have given me.
If that doesn't happen, you can text or call me on: +44 (0) 77 536 77422.
Payment & Cancellations
Fees for therapy is as follows:
£70 per single 'session' – either the '50 minute hour' in video-conferencing or text-chat
– or a weekly email exchange (Payment is in advance, by BACS).
However I offer a 10-session therapy 'package' of 10 sessions for £600 (50% payment is in advance, by BACS, and then the final 50% is payable before the 6th session, by BACS).
Please use your initials as reference on the transaction
Cancelling sessions:
Therapy has a rhythm of its own. It is important to keep to the agreed time frames.
If you need to miss a session, please let me know as far in advance as you can.
Should you cancel a session with less than 24 hours notice, I regret that the session will be 'charged'.
I will try to give as much notices of my absences – typically at least four weeks' notice.
__________________
Finally…..
I am a Registered Psychoanalytic Psychotherapist with the UK Council for Psychotherapy and abide by their Code of Ethics and Complaints Procedure.
I am also a full member of ACTO – the Association for Counselling & Therapy Online and I abide by their Code of Ethics
I am happy to work with people internationally, where this is legally permissible, but this agreement, and the work to which it relates, are subject to the jurisdiction of the laws of England and Wales.
Please do contact me should you wish for further clarification.