Life can be tough at times.
Often, we can work through those times, either alone or with the help of others.
Sometimes we need the help of a professional person who can stand alongside us and help us think through what is happening to us and how to change things.
To make sense of the nonsense.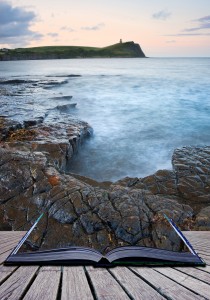 This is where I come in. It is my job to sit with people and listen – to listen carefully in a way that others rarely do. To listen not just to the words, but also to the 'music' behind them. To listen to how you live in the word now, with all the joys and frustrations and confusions – but also to pay attention to your past – to how you have become who you are. And I also reflect on how you and I, sitting together, get on with each other – because in that encounter, there is much to learn – though it is important to stress that this is about you, not me!
It is my practice to meet once or twice with people contemplating therapy, to see if I have the right tools to help you and for you to ensure that it 'feels right'. It is important that you feel safe, held, accepted and not judged – that you can trust both me and the process – especially when it gets tough. Sometimes this means that I/you/we decide I am not the right person – and that's fine. I cannot stress enough that it is important to feel comfortable with the therapist before you start on this work. In fact, it is good to meet more than one therapist before choosing. [I do not charge for this – after all, do you expect an electrician to charge you when you ask for an estimate?]
Having agreed to work together, a common-sense question is, how long? That's difficult to say. Sometimes people come to address a specific problem – and perhaps three months is enough. Others might benefit from or opt for a longer process. Usually, I contract for a minimum of three months – with a review at that point. For those who come for longer therapies, we review the contract every six months.
We meet usually weekly for sessions of 50 minutes duration. Sometimes people opt for meeting twice or more per week – occasionally less often than weekly. To that time, you bring whatever is uppermost in your mind – current difficulties, memories or painful experiences, dreams, powerful or disturbing emotions. What I bring is my understanding of conscious and unconscious human processes, my professional expertise – and years of experience of sitting with what is unbearable, of listening to what cannot be said and making sense of what seems nonsense.
My role is to help your story unfold, to make it possible for the unspeakable to be spoken, to discern the patterns and themes below the surface and make them known.
Through the listening comes understanding; and understanding makes it possible for you to change.